Empower Yourself Through Adult Escrima Classes
Are you ready to embark on a journey that combines martial artistry, self-defense skills, and a deep sense of discipline? Look no further than our Adult Escrima Classes! Whether you're a seasoned martial artist or a complete beginner, our program offers a unique and transformative experience that you won't want to miss.
Join us today by filling out the form below and discover the countless benefits that await you on the mats.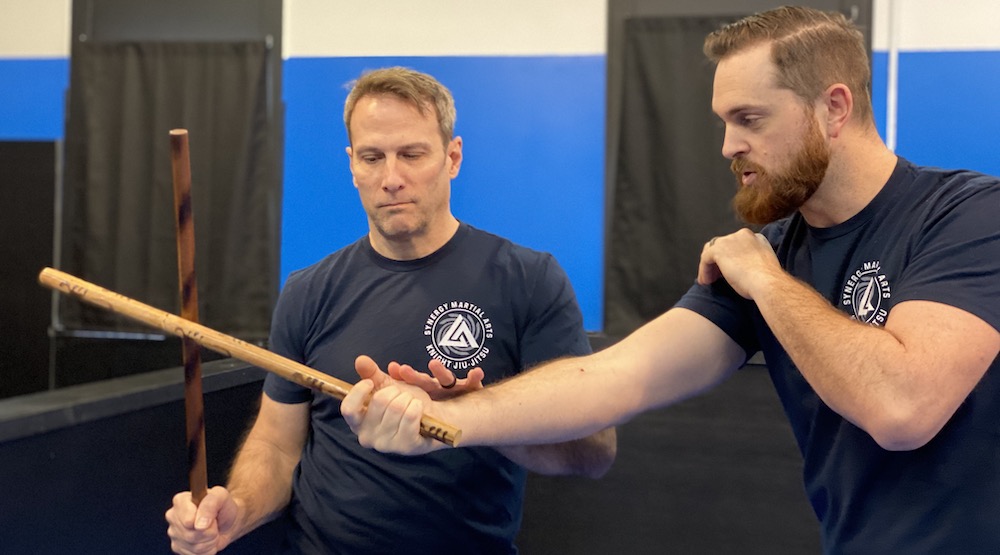 Unleash Your Inner Martial Artist Through Escrima in Newton Falls!
Balintawak Escrima is not just a martial art; it's a captivating blend of history, culture, and self-discovery. Rooted in the Philippines, this art form has been passed down through generations, preserving its rich heritage while evolving to meet the demands of the modern world. As you step onto the training floor, you'll quickly realize that Balintawak is not about brute force but about finesse and agility. It's a dynamic and fluid martial art that emphasizes close-quarters combat, making it highly effective for self-defense.
You'll be introduced to the art of using sticks as extensions of your own body, learning to move with grace and precision, striking with both power and precision. What truly sets Balintawak Escrima apart is its emphasis on sensitivity and timing. You'll engage in partner drills and sparring sessions that teach you to read your opponent's movements, react swiftly, and counter with finesse.
It's a mental chess game as much as a physical one, requiring you to stay sharp and focused at all times. Here at the academy, we are proud to offer our Balintawak Escrima program as an academy representing the style of Grandmaster Bobby Taboada. Being affiliated with Grandmaster Bobby Taboada and his Balintawak system is a significant advantage for any martial artist. Grandmaster Taboada is not only a highly respected figure in the world of Balintawak Escrima but also a true embodiment of the art's principles and values.
Join our Escrima classes here in Newton Falls and get:
The confidence and self-defense skills to handle real-life situations
Total body fitness, enhancing your strength, agility, coordination, and cardiovascular endurance
Focus, patience, and the ability to remain calm under pressure
Get Incredible Results Through Escrima
Join our Adult Escrima Classes today and experience the incredible transformation that awaits you. Whether you're seeking self-defense skills, total body fitness, mental discipline, or a supportive community, our program has it all. Don't miss out on this opportunity to unlock your inner martial artist and become part of our thriving Escrima community.
Fill out the short form on your screen and take the first step toward a stronger, more confident, and empowered you!