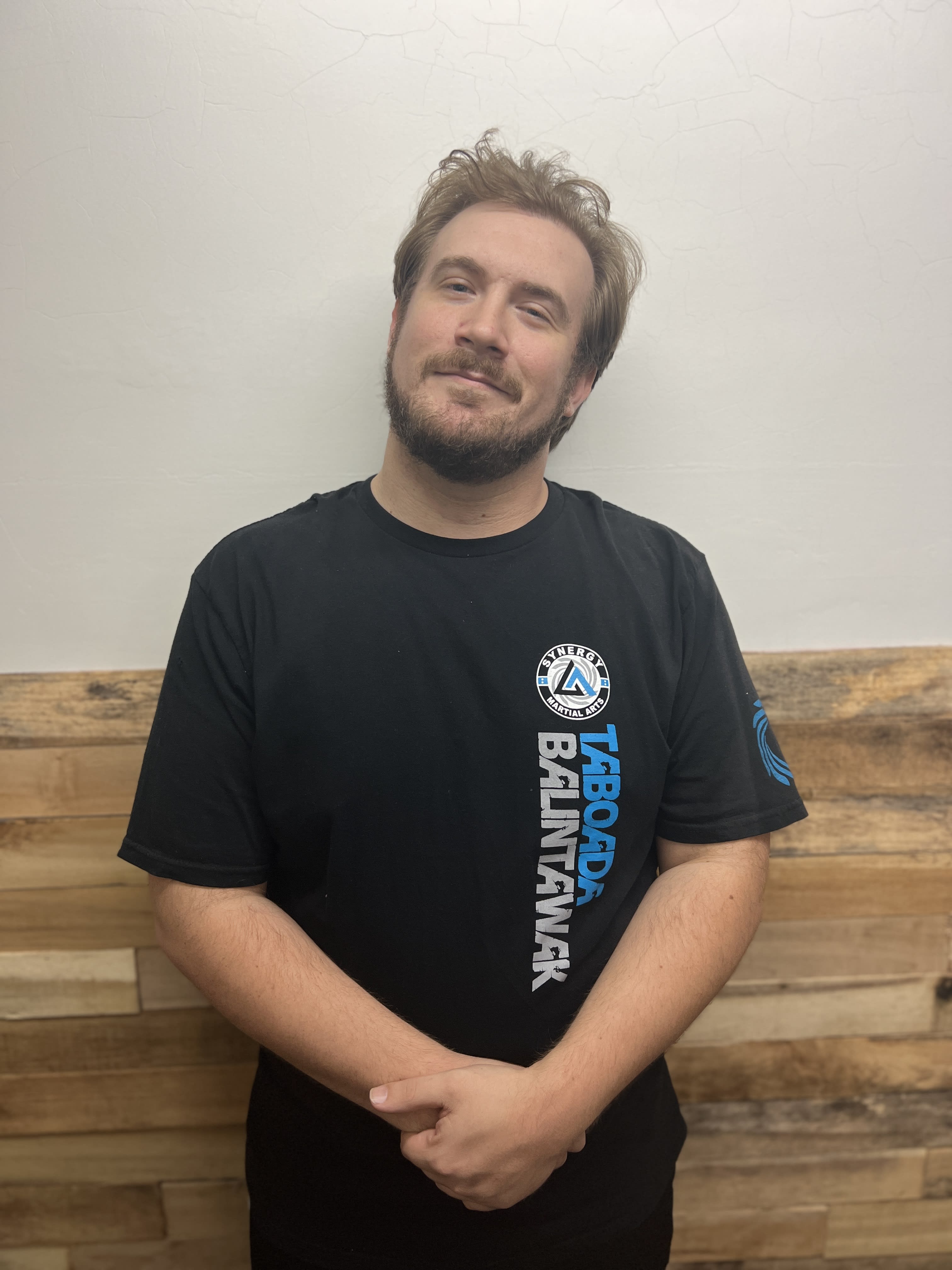 Josh Crank
Coach Josh Crank is an integral part of the instructional team at our academy, serving as an assistant instructor in both the jiu-jitsu program and Balintawak Escrima. His exceptional attention to detail and technique set him apart as a teacher. Coach Josh is known for his dedication to the art of blending different martial disciplines, actively engaging in all aspects of the academy's offerings.

With a deep passion for martial arts, Coach Josh approaches teaching with a philosophy that emphasizes the synthesis of styles, ensuring that his students receive a well-rounded and comprehensive training experience. His ability to integrate the principles of jiu-jitsu with the dynamic movements of Balintawak Escrima has made him a beloved and respected figure among students.

At the heart of Coach Josh's teaching methodology is the belief that martial arts is a continuous journey of growth and discovery. He is committed to his own development as much as that of his students, constantly exploring new techniques and strategies to enhance the academy's curriculum. Coach Josh's passion for martial arts is not just a personal pursuit but a shared adventure that he embarks on with each of his students, guiding them through their own martial arts journey with skill, dedication, and an unwavering commitment to excellence.
Coach Josh Crank Credentials:
Rank: Blue Belt (Jiu-Jitsu) and Level 3 Practitioner (Balintawak Escrima)